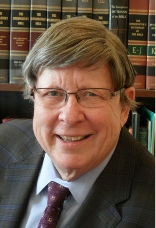 Ron is a skilled and understanding therapist working effectively with individuals, couples and families on a variety of issues for over 15 years. His specialized training and experience make him uniquely qualified to:
assist people who have never been to a therapist as well as
those who have been to one or more therapists in the past.
He specializes in brief therapy and uses traditional methods of therapy and recently discovered techniques including:
NLP (Neuro-Linguistic Programming)

EFT (EmotionalFreedom Techniques)

EMDR (Eye Movement Desensitization and Reprocessing)

Mindfulness

Positive Psychology

Hypnosis

Meditation
Medication is seldom necessary since recent discoveries in the field of pyschology have been proven to be more effective and less harmful to the patient's spirit and body.
Ron enjoys helping his clients discover their gifts and strengths and how to use these gifts. including their faith, to overcome the challenges in their lives.
Education and Specialized Training
Bachelor of Arts Degree in Chemistry from Albion College, Albion, Michigan.

Master's Degree in Theology from Southern Methodist University, Dallas, Texas specializing in Counseling and Chaplaincy

Post-graduate work in counseling at Michigan State University

3 years of supervised training at the Huron Valley Institute in Ann Arbor

1 year of training at NLP Comprehensive in Boulder, Colorado.

Certified in the field of Neuro Linguistic Programming (NLP)

Extensive study and training in the field of Emotional Freedom Therapy (EFT)

6 years of clinical supervision by a Licensed Clinical Psychol

2 years of clinical supervision by a Board Certified Psychiatrist.

Ordained minister in a major Christian denomination

Former Hospital Chaplain and Police Chaplain

Private Practice in Psychotherapy in Denver for over 15 years

Taught Psychology classes at the University of Michigan and Michigan State University.

Served as an Adjunct Member of theFaculty of Iliff School of Theology, University of Denver.
Ron's clients come from a number of different religious backgrounds, including the following. He has also taught classes and conducted workshops in a variety of denominations, including:
Catholic

Nazarene

Methodist

Presbyterian

Non-Denominational

Baptist

Lutheran

Assembly of God

Congregational

Community Churches